Tuesday, June 16, 2009
President Obama's Health Care Reform? I Don't Think That Means What You Think It Means.
Dave Lindorff: Obama, Like Clinton Before Him, is Blowing the Chance for Real Health Care Reform


Submitted by BuzzFlash on Tue, 06/16/2009 - 9:15am.
If you want to fix the disaster that is called the American healthcare system, the first thing to do is to clearly point out what its major failings are, and there are two of these.

The first is cost. America is the most expensive or one of the most expensive places in the world to get sick or injured. The corollary of that is that it is one of the best places to make a killing if you are in the medical business, whether as a doctor, a hospital company, a pharmaceutical firm, or a nursing home owner.

The second is access. One in six Americans -- a total of 50 million people at latest count -- have no way to pay for that care. Too young for Medicare, too "well off" for Medicaid, but too poor to buy private health insurance or too sick to be admitted into a plan, or employed by a company that doesn't provide health benefits, these people get no medical care until they get so sick that they are brought into a hospital emergency room where they get treated (often too late) at public expense, or at the hospital's expense, with the cost shifted onto taxpayers or onto insured patients' premiums.

Any reform of this atrocious "system" must address these two major failings or it is no reform at all.

And that's where all the various versions of Obamacare fall flat.
Simply put, you cannot solve either of these problems by leaving the payment system for medical care in the hands of the private insurance industry, since the whole paradigm of insurance is to make money by keeping high-risk people out of the insured pool, and by keeping reimbursements and coverage for premium payers as low as possible.
Having a so-called "public option" plan working in competition with private insurance plans will not solve this problem. Either the public option will become like the private options -- trimming benefits and rejecting some applicants -- or it will become a dumping ground for all the high-cost, high-risk people that the private sector insurance industry doesn't want. At that point, the public plan will become a huge cost burden on the taxpayer, who will begin demanding that it cut back in the benefits it provides, taking us right back to where we started.
The fact that the Obama Administration and the Democratic Congress are both raising the issue of the high cost of health care "reform," and are talking about ways to raise revenues to pay for it tells us all we need to know about the alleged "reform" schemes they are contemplating. They are doomed and, even if implemented, will not work.
Real reform of the American health care system would not cost money. It would save money.
There is a level of dishonesty in what passes for the debate over health care "reform" in both Congress and the media that is stunning in its brazenness and/or venality.
Of course, real reform would cost more in government spending. But that is because real reform would remove the cost of medical care from both employers and from workers (who over the last 20 years have been shouldering an increasing share of their own medical care). And that shift would mean more profits for U.S. companies, which would free up more money for wages, and it would mean less money deducted from paychecks, meaning higher incomes for workers.
If President Obama had any political courage at all, he'd simply get on TV and say this: I will create a plan that will cover everyone, lift the burden of paying for healthcare from individuals and employers, and have the government pay for it all. You the taxpayer will pay for this plan with higher taxes, but you will no longer have any significant medical bills, you will no longer have health insurance premiums deducted from your paycheck, your employer will no longer be paying for employee medical coverage, and you will never have to worry about losing health benefits again, even if you are laid off. (Incidentally, eliminating employer-funded health insurance would go a long way towards allowing workers to fight to have unions, and to strike for contracts, by ending the threat that they would lose their benefits.)
Of course, to do that the president would have to be talking about what is variously known as national health care or a single-payer plan, in which the government is the insurer of health care for all.
This option isn't even being discussed in this so-called debate.
As I've written earlier, even though there is an excellent single-payer system in place that has been running for a third of a century just to the north in Canada -- a system where patients have absolute freedom to choose their doctor, get instant access to a hospital and to expert specialist care in emergencies, and have a healthier society by every statistical measure -- all at a fraction of the staggering cost of healthcare in the U.S., not one Canadian expert working in that system has been invited down to discuss its workings with the White House or with members of Congress.
There has been a lot of negative propaganda spread about Canada's single-payer system, by right-wing, business-funded "no-think" tanks, and by medical industry lobbies from the American Medical Association to the pharmaceutical industry, but no government committee or agency has bothered, or dared, to bring in Canadian experts to respond to and debunk that propaganda. The corporate liars talk about waiting lists and lack of access to CAT-scan or MRI machines. But all we really need to know about the Canadian, and other similar single-payer systems, is that nowhere that they have been instituted have they been later terminated, even when, as in Canada, right-wing governments have been elected to power. The public, whether in Canada, or France, or England, or Taiwan or elsewhere, loves their public health insurance system, whatever flaws or problems with underfunding those systems may have at certain times. Trying to eliminate such systems would be political suicide for a conservative government, as even arch-free-marketer British Prime Minister Margaret Thatcher, who never met a government activity that she didn't want to privatize, learned.
Right now, with half of all Americans reportedly fearing that they could lose their jobs, and with one in five Americans reportedly either unemployed, or involuntarily working part-time, we have a situation where a majority of Americans either have no health insurance, have lost their health insurance, or are in danger of losing their employer-funded health insurance. It is a unique moment when a bold president and Congress could act to end private health insurance and establish a public single-payer insurance plan to insure and provide access to affordable medical care to all Americans.
Instead of this, we are being offered half measures or no measures at all by leaders who are shamelessly in hock to the health care industry or who are afraid of its power.
In 1993, the Clintons had a similar opportunity to grab the health care industry by the neck, strangle it, and produce a single-payer alternative. They blew that chance by trying to keep the health care greed-heads happy. Now, almost a generation later, we have another shot at it, and

Obama and his Democratic Congress are doing the same thing again.
There is a strong likelihood that they will fail, like the Clintons before them. If they succeed in coming up with some kind of hybrid public-private Frankenstein of a system that includes a public insurance option, it will simply delay the inevitable disaster, as medical costs, already 20 percent of GDP -- the highest share of any economy in the world -- continue to soar, and as the cost of the public plan, which will inevitably become a dumping ground for high-cost patients, becomes politically untenable. In the end, we will have even more expensive and inaccessible healthcare than we have today.
It doesn't have to be this way, but only if Americans rip their eyes away from their crisp new digital-image TV screens and start demanding real health care reform will we get honest reform. A good place to begin would be to start writing and phoning your local media outlets to ask why they are not reporting on single-payer, and in particular on the single-payer bill sponsored by Rep. John Conyers (D-MI), which is being silently blocked and killed by his colleagues in the Democratic congressional leadership and by the White House. A good place to begin would also be to start calling your elected representatives to demand that they support Rep. Conyers' single-payer bill.
DAVE LINDORFF is a Philadelphia-based journalist. His is author of the critically acclaimed book "Marketplace Medicine: The Rise of the For-Profit Hospital Companies" (Bantam Books, 1992). His latest book is "The Case for Impeachment" (St. Martin's Press, 2006). His work can be found at www.thiscantbehappening.net
Other Republican Racist of the Week: Sherri "I'm Sorry I Mailed It To The Non-Racists" Goforth.
Sherri Goforth, an executive assistant for Tennessee State Rep. Diane Black (R-Gallatin), sent this picture out to other legislative staffers: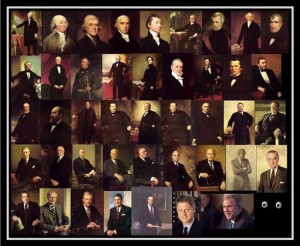 The email was headlined "Historical Keepsake Photo."
One staffer who received the email publicized it online:
I talked to my local rep, Mark Maddox about it, and described the picture to him at a recent fund raising event. I think he was as appalled as I was. I was going to post it last week but there was a death in my family and I had to think about it.


Because it made me mad.

But, you know, people need to know that this stuff is going on. I would be just as angry if a democratic staffer had sent it.

Dammit, Tennessee, haven't we moved past this kind of crap. I'm serious.
Goforth admitted to sending the email, but she apologized only for sending it to the wrong people.
"I went on the wrong email and I inadvertently hit the wrong button," Goforth said. "I'm very sick about it, and it's one of those things I can't change or take back."
Republicans Show Their True Colors: Rusty "Douchebag" Depass is the GOP Racist of the Week.
South Carolina GOP activist and former chairman of the state elections commission Rusty DePass has apologized for saying a gorilla that escaped from a zoo was an "ancestor" of Michelle Obama.
The controversy started when FITSNews, a local politics Website, obtained a screengrab of DePass's comment on Facebook.
After an aide to state Attorney General Henry McMaster detailed the escape of the gorilla from Columbia's Riverbanks Zoo, DePass responded with a comment: "I'm sure it's just one of Michelle's ancestors - probably harmless."
DePass later admitted to WIS News that he was referring to Michelle Obama and said, "I am as sorry as I can be if I offended anyone. The comment was clearly in jest."
DePass, who was a county co-chair for Rudy Giuliani's 2008 campaign, supported the push to impeach President Bill Clinton in the late 90s, writing in an op-ed for The State, "Do Republicans have higher moral standards than Democrats?"
Obama Administration Promised To Defend Gay Rights. I don't think that means what you think it means.
Editorial
A Bad Call on Gay Rights
The Obama administration, which came to office promising to protect gay rights but so far has not done much, actually struck a blow for the other side last week. It submitted a disturbing brief in support of the Defense of Marriage Act, which is the law that protects the right of states to not recognize same-sex marriages and denies same-sex married couples federal benefits. The administration needs a new direction on gay rights.
A gay couple married under California law is challenging the act in federal court. In its brief, the Justice Department argues that the couple lack legal standing to do so. It goes on to contend that even if they have standing, the case should be dismissed on the merits.
The brief insists it is reasonable for states to favor heterosexual marriages because they are the "traditional and universally recognized form of marriage." In arguing that other states do not have to recognize same-sex marriages under the Constitution's "full faith and credit" clause, the Justice Department cites decades-old cases ruling that states do not have to recognize marriages between cousins or an uncle and a niece.
These are comparisons that understandably rankle many gay people. In a letter to President Obama on Monday, Joe Solmonese, president of the Human Rights Campaign, a gay rights organization, said, "I cannot overstate the pain that we feel as human beings and as families when we read an argument, presented in federal court, implying that our own marriages have no more constitutional standing than incestuous ones."
The brief also maintains that the Defense of Marriage Act represents a "cautious policy of federal neutrality" — an odd assertion since the law clearly discriminates against gay couples. Under the act, same-sex married couples who pay their taxes are ineligible for the sort of federal benefits — such as Social Security survivors' payments and joint tax returns — that heterosexual married couples receive.
In the presidential campaign, President Obama declared that he would work to overturn the Defense of Marriage Act. Now, the administration appears to be defending it out of a sense of obligation to support a validly enacted Congressional law. There is a strong presumption that the Justice Department will defend federal laws, but it is not an inviolable rule.
If the administration does feel compelled to defend the act, it should do so in a less hurtful way. It could have crafted its legal arguments in general terms, as a simple description of where it believes the law now stands. There was no need to resort to specious arguments and inflammatory language to impugn same-sex marriage as an institution.
The best approach of all would have been to make clear, even as it defends the law in court, that it is fighting for gay rights. It should work to repeal "don't ask, don't tell," the law that bans gay men and lesbians in the military from being open about their sexuality. It should push hard for a federal law banning employment discrimination. It should also work to repeal the Defense of Marriage Act in Congress.
The administration has had its hands full with the financial crisis, health care, Guantánamo Bay and other pressing matters. In times like these, issues like repealing the marriage act can seem like a distraction — or a political liability. But busy calendars and political expediency are no excuse for making one group of Americans wait any longer for equal rights.
Obama's Transparency? I don't think that means what you think it means.
Obama blocks access to White House visitor list
Taking Bush's position, administration denies msnbc.com request for logs
msnbc.com
updated

12:46 p.m. ET,

Tues., June 16, 2009
The Obama administration is fighting to block access to names of visitors to the White House, taking up the Bush administration argument that a president doesn't have to reveal who comes calling to influence policy decisions.
Despite President Barack Obama's pledge to introduce a new era of transparency to Washington, and despite two rulings by a federal judge that the records are public, the Secret Service has denied msnbc.com's request for the names of all White House visitors from Jan. 20 to the present. It also denied a narrower request by the nonpartisan watchdog group Citizens for Responsibility and Ethics in Washington, which sought logs of visits by executives of coal companies.
CREW says it will file a lawsuit Tuesday against the Department of Homeland Security, which oversees the Secret Service. (Updated: Here's a copy of CREW's complaint.)
"We are deeply disappointed," said CREW attorney Anne L. Weismann, "that the Obama administration is following the same anti-transparency policy as the Bush administration when it comes to White House visitor records. Refusing to let the public know who visits the White House is not the action of a pro-transparency, pro-accountability administration."
Groups that advocate open government have argued that it's vital to know the names of White House visitors, who may have an outsized influence on policy matters. The visitor logs have been released in only a few isolated cases, most notably records of visits by lobbyist Jack Abramoff to the Bush White House, and in the "filegate" investigation of the Clinton White House.
The Obama administration is arguing that the White House visitor logs are presidential records — not Secret Service agency records, which would be subject to the Freedom of Information Act. The administration ought to be able to hold secret meetings in the White House, "such as an elected official interviewing for an administration position or an ambassador coming for a discussion on issues that would affect international negotiations," said Obama spokesman Ben LaBolt.
These same arguments, made by the Bush administration, were rejected twice by a federal judge. The visitor logs are created by the Secret Service and maintained by the Secret Service, U.S. District Judge Royce Lamberth ruled in 2007 and again this January. CREW had requested records of visits to the Bush White House, as well as the residence of Vice President Dick Cheney, by leaders of Religious Right organizations.
The Bush administration appealed Lamberth's decision, and the Obama administration has continued to press that appeal.
"It is the government's position," the Secret Service wrote last week to msnbc.com in denying access to the visitor logs, "that the vast majority, if not all, of the records ... are not agency records subject to the FOIA. Rather, these records are records governed by the Presidential Records Act" and "remain under the exclusive legal custody and control of the White Office and the Office of the Vice President. After the resolution of this litigation, we will respond further to your request if necessary."
The visitor records are kept in two databases:
Worker and Visitor Entry System (WAVES). This Secret Service database includes information submitted to the Secret Service about individuals who have a planned visit to the White House. This information includes the name of the pass holder submitting the request, the date of the request, the time and location of the planned visit and the nature of the visit or the person to be visited. This information may be updated with the actual date and time of entry and exit. Msnbc.com also requested lists submitted to the Secret Service of groups or delegations of visitors with planned visits to the White House.
Access Control Records System (ACES). This Secret Service database includes information generated when a pass holder, worker or visitor swipes a permanent or temporary pass over an electronic reader at entrances or exits. This information includes the name of the visitor, the badge number, the post or location, and the date and time of entry or exit.
No private information requested
Msnbc.com excluded from its request any private information on the White House visitors. It asked that the Secret Service delete from the logs any dates of birth, Social Security numbers, and home addresses (other than city and state).
In addition, msnbc.com asked the Secret Service to exclude information on security precautions and the results of background checks on prospective visitors.
The Bush White House had taken several steps to close off access to the visitor logs, steps repeatedly rejected by the federal judge.
In May 2006, the Bush White House signed a memorandum of understanding with the Secret Service, declaring that the logs are agency records, under White House control.
In October 2006, CREW sought records of visits by nine religious leaders: James Dobson, Gary L. Bauer, Wendy Wright, Louis P. Sheldon, Andrea Lafferty, Paul Weyrich, Tony Perkins, Donald Wildmon and Jerry Falwell.
The Bush position was rejected in December 2007 by Judge Lamberth, a former federal prosecutor who was appointed to the bench by President Ronald Reagan. Lamberth gave the White House 20 days to hand over the public records. But CREW did not get the visitor logs.
In September 2008, Homeland Security said that it did not plan to release the visitor logs, claiming that the visitor logs were protected by the presidential communication privilege in the law.
Judge Lamberth ruled again, denying that claim on Jan. 9. The judge wrote that a simple list of visitors is not a communication at all, because it includes no details on the topics discussed during a meeting, and therefore is not protected by a presidential communication privilege.
The Bush administration appealed on Jan. 14, a week before the end of President Bush's term of office.
In late January and again in May, the Obama administration had opportunities to change course, when it filed papers in the appeals court, but stuck with the Bush position.
In February, the White House spokesman, LaBolt, told msnbc.com that the policy was under review. "We are reviewing our policy on access to visitor logs and related litigation involving the previous administration to determine how we can ensure that policymaking in this administration happens in an open and transparent way, and that we take appropriate measures to ensure that we are operating in a secure environment."
But last week, in denial letters to msnbc.com and CREW, the Secret Service continued to cite the Bush position.
Asked Monday whether the White House plans to continue to oppose release of the records, White House spokesman LaBot said the policy is still under review. He also cited a list of "the unprecedented steps the administration has taken to promote openness and transparency." These include instructing all agencies to adopt a presumption in favor of disclosure in Freedom of Information Act decisions, and overturning the practice of allowing other executives, aside from the president, to assert executive privilege to block access to an administration's records.
Unpersuaded was the attorney for the watchdog group CREW, which was formed in 2003 during the Bush administration to increase open government.
"It's great that President Obama made this commitment to transparency," attorney Weismann said. "But now you need to make good on it."